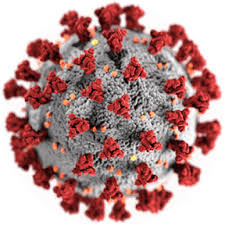 COVID-19 at the MACK UPDATE
Dear MACK members and community: May15, 2020
COVID-19 (Coronavirus) continues to impact our communities and can cause great concern. Our priority is to protect the safety and health of our supporters, MACK members, community partners, visitors, volunteers, staff and their families. The McCormick Arts Council is taking the following steps to safeguard our community:
While we are working on essential organization tasks, the MACK facility is currently closed to continue to protect and respect the needs of our community and adhere to national, state, and local recommendations to limit social interaction, practice social distancing in accordance with CDC guidance, and take every possible precaution to avoid potential exposure to, and to slow the spread of, COVID-19 at the request of Governor McMaster.
All upcoming Artist Exhibitions will be delivered virtually. Please see our Facebook page for additional cultural opportunities. All additional programs and fundraising events are postponed until further notice.Â
We are continuing to develop our new website. Currently, limited content is available for current information.
Our Summer Youth Programs will be offered in partnership with Clemson Extension 4H and McCormick Library and offer a schedule of activities in a variety of virtual formats.
Our MACK Artisan Gallery Shop will be closed until further notice, our volunteers are encouraged to create at home. If you wish to request an item, we encourage you to contact the artist directly. We are happy to provide contact information upon request.
Our Visual Arts Program is postponed until further notice. This includes all art classes and workshops, and individual lessons. Community Threads is postponed until further notice.
We have posted and shared information regarding COVID-19 and will continue to keep our extended community informed as well as encouraging all social distancing, increased disinfecting practices, essential work from home, and are postponing all volunteer assignments.
We are suspending non-MACK printing jobs at this time and will take no new requests for facility rentals at this time. Existing facility rentals are encouraged to postpone.
Our employees have been asked to minimize their in office tasks to a minimum, taking health precautions when entering the building and working from home on a modified schedule to respect the guidance of our leadership until ample testing is available to protect our community.
We are reviewing and monitoring the situation weekly and continue to help advance our mission despite the challenges of this year. We aim to reopen in a modified format in September for art classes, exhibitions, shop, and additional services. The MACK is not closed – simply modifying how we can best serve.
As this challenging health situation continues to evolve, we will continue to adapt our practices to best support our artists, students, visitors, and community members.  We appreciate your patience as we all navigate this period of uncertainty. Be well out there!
Heather McNally  – Director of Programs and Development
(864) 602-0331